Hey everyone, about a year and a half ago, I posted some information about a personal tracking app that I was hoping to find beta testers for. Although I can't seem to find the original post, I'm happy to announce that the first version of Quantime is now available on the Apple app store for iOS 7+.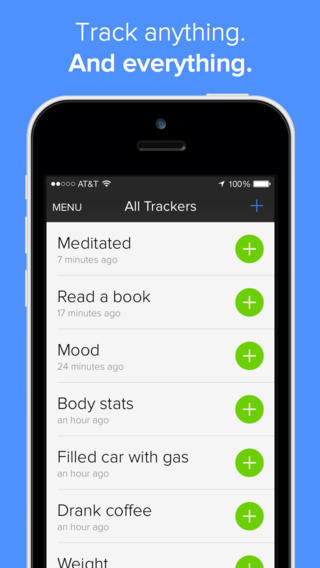 It's an agnostic, quick-to-use personal tracker that I'm hoping will fill in some of the cracks in the personal tracking space (and to alleviate the need for Google forms), and will soon develop into much more.
I've written a blog post outlining my motivations for the app here: http://bit.ly/1eKYQ17
A link to the app store is here: http://bit.ly/1eL1TXg
The app is and will always remain free, CSV export is included in the first version, and an API should be coming soon.
I'd love to hear what you think, positive and negative, whether it's here, on Medium, or @kalbaba on Twitter.
Thanks for your time, I hope you find the app interesting enough to warrant giving it a shot.
Kareem