A couple nights ago I happened to talk on the phone for 30 minutes while lying in bed. While we know that sleep trackers can confuse sleeping with not moving, I was surprised to see that even the Oura Ring (worn, I think, on the hand I was holding the phone with), thought I was in light sleep: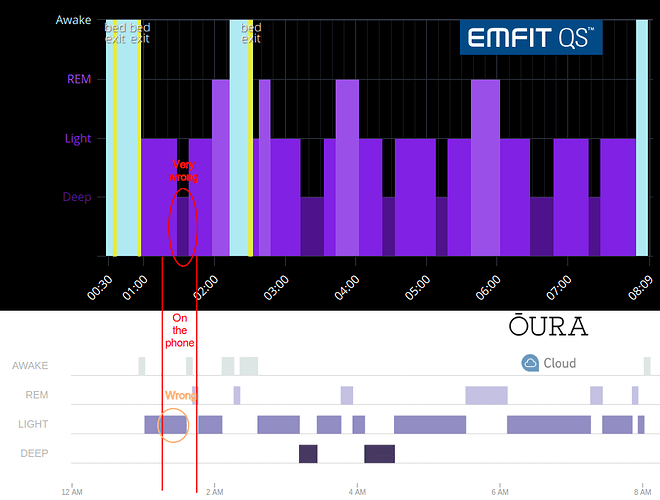 Other than that, the stages were somewhat aligned, though nothing like in the polysomnography comparison that the Oura team produced (which could mean that the Emfit just isn't that accurate). Also, the Emfit QS seems to over-detect deep sleep. I was hoping that the Oura Ring would under-detect deep sleep, but given that a phone call was read as "deep sleep" by the Emfit and light sleep by the ring, that's likely not the case.
More on my blog - "Which is the more accurate sleep tracker - Emfit QS or Oura Ring?".
Has anyone used other sleep monitors that had better accuracy (except the discontinued Zeo)?