Hi there guys,
I'm the founder of numbers.today.
Just launched this side-project and I'm already with 150+ users, but I need some feedback on this tool, what features you would like to see and what's wrong with it. Anyone wants to help with this journey?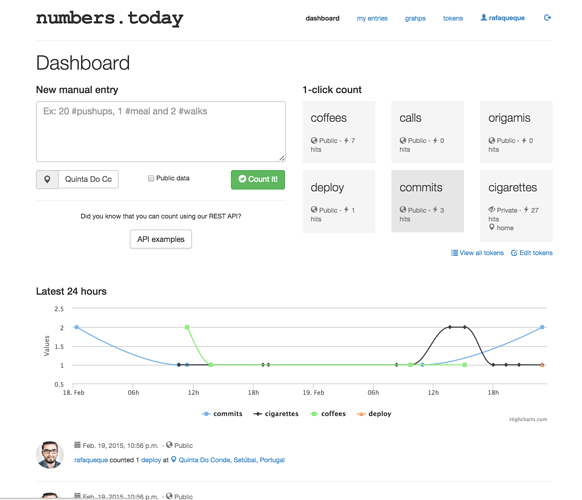 I'm already working on the following features to be released this week:
Import / Export data
Documentation for the REST API (at the moment, I have a read-only API available, but I also have a tokens API, fairly simple to use and already in place)
As this is invite code only, I prepared the following invite code just for you guys: QUANTIFIEDSELF.
Use and abuse. Let me know if you have any feedback, positive or negative.
Regards, R