Hello Fellow QSers!
First post!
Anywho…I was given an extra Oura ring to wear for two weeks so wanted to see how they differed between hands. Same ring size and model worn on the same index fingers of my right and left hand for 2 weeks.
Findings: sleep stages were all over the place but detecting how long I was in bed sleeping/awake, HR, HRV, temperature deviation, and respiratory rate were less than, on average, ~3% off.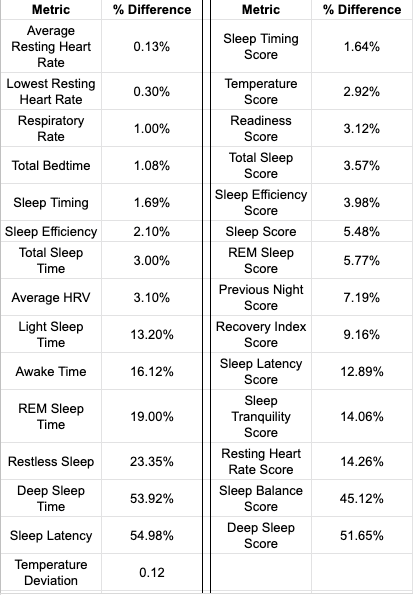 Heres the google sheet with all the data and summarizes.
Let me know what you think!