I just bought the Emfit QS and used it for the first time today.
Unfortunately, it only detected 3 hours in bed, even though I was there for 8 hours.
This is my setup:
It's placed underneath the topper mattress, which is memory foam and 6 centimeters in height.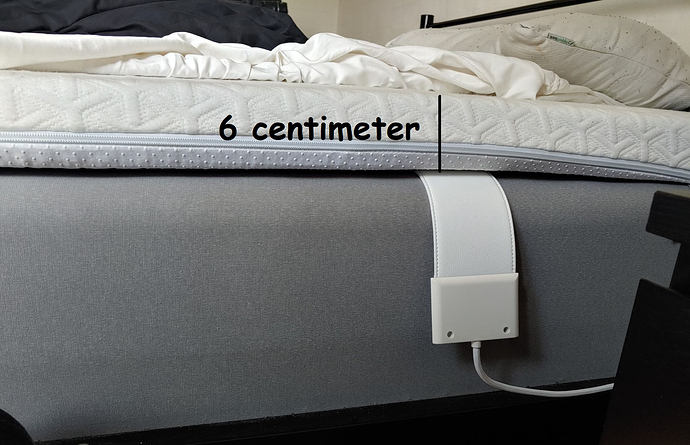 The Emfit QS will be directly underneath the blue circle (where the manual is).
I will be in a sleeping position so that my heart is somewhere inside the red circle (where the pillow & manual is).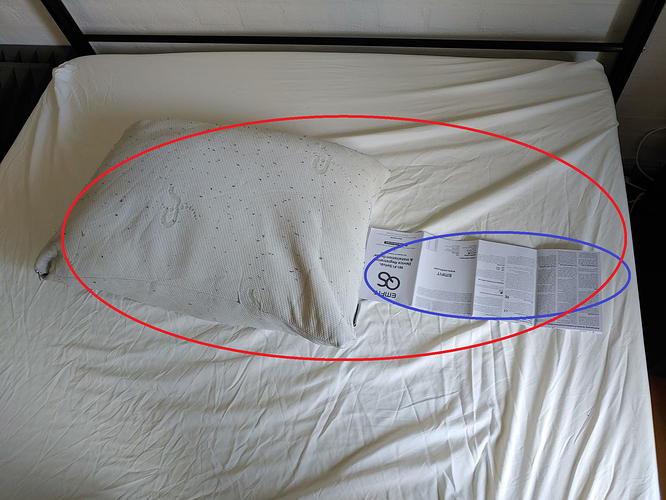 How have you placed your Emfit QS so that it detects you, but without detecting your partner?