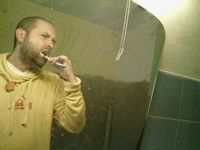 That's me, lifelogging with tha Narrative Clip (what was called Memoto when I subscribed it).
I am excited to host a session at the #qseu14:
Breakout: QS and Philosophy
And I would love to hear your thoughts on that topic, no matter if you attend to the session or not.
Great to be here!