Hi QS crowd,
I'm building a site that shares your digital activities with others. This may be useful for discussing your digital habits, allow verification of commitments, or to inspire others.
See my daily activities via the following link:
https://metame.network/post/P452s96NTqCkg6fYEMPwcg
Here is a screenshot: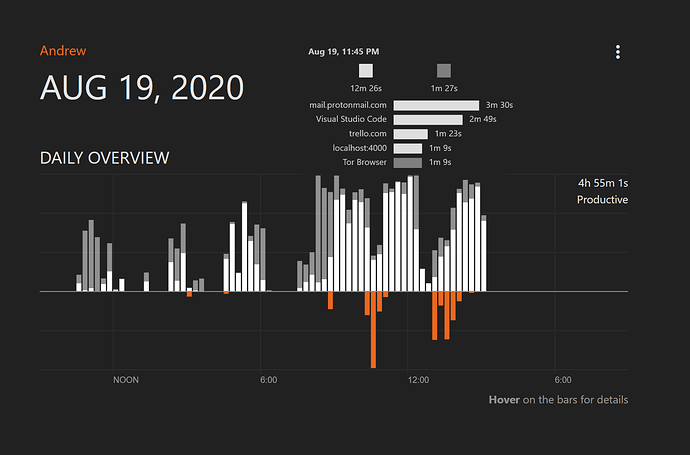 The data was recorded and uploaded via MetaMe (self developed).
It would get great to know you guys think!