Hello QSers,
I have built a Facebook chatbot that helps you find hidden processed sugars and track them easily.
Website: inPhood
Chatbot: sugarinfoAI
If you've ever wondered how much sugar you're really eating, this is the tool for you!
Let me know what you guys think and if there any features you'd like to see
Best Regards,
Prabhaav
---
P.S: Here's few demo gifs of the features:
Processed Sugar Ingredient Finder: check how many different types of processed sugars are in your product.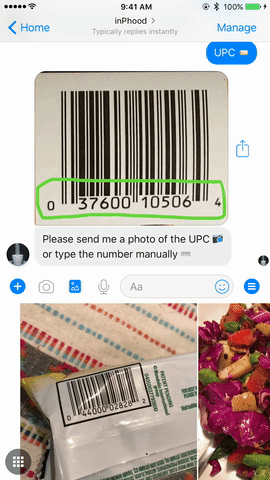 ---
Journal Meals: add your meal to the journal and we show you how much sugar is in your meals with easy to understand visualizations.
---
Daily Sugar Consumption Report: get a report of your foods, sugar consumption and a trend of your daily sugar intake.