Hey guys, Tinybiohacks is working on an app (both Android & iOS) that is ready for testing.
The Sole Purpose of the App:
Put your data side-by-side in a bar graph, to see what works and what doesn't as you optimize for your health and well-being.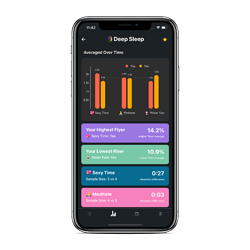 Features:
Daily Logging
Oura Ring integration (of course you don't need an Oura Ring to use the app)
Beginner-friendly (Intuitive UI)
Skip any item for any day
Daily Reminder
No Feature Bloating
If you are interested in testing the app out, please fill this form up and we will contact you shortly. Happy quantifying!