As many of your know, I am a long-time Basis owner/user, and my Basis B1 Carbon Steel stopped working over the weekend. I went to Basis' website to inquire about getting a replacement but their online store is no longer active. Their website explains there is a recall with their Basis Peak devices because of overheating: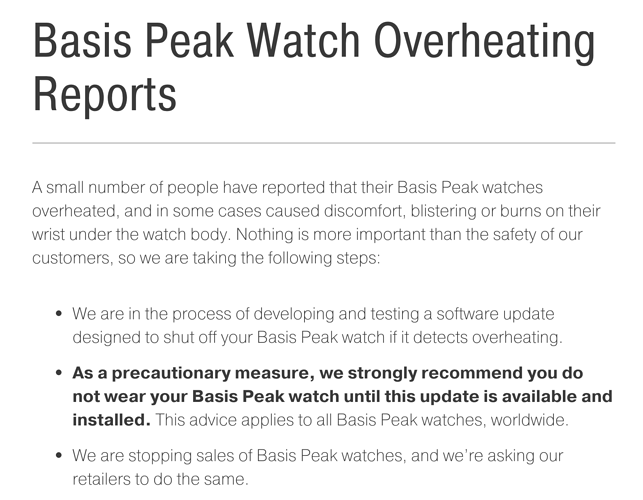 Even thought the older B1/Carbon Steel models are not effected by the overheating issues, Basis/Intel customer support is offering full refunds to any Peak/B1 owner, no questions asked. So, apparently Intel is either shutting down Basis (who they acquired a few years back), or are preparing some next-gen model so no longer wanting to support their legacy devices.
That being said, looking for suggestions for a replacement device that's comparable to Basis (heart rate, GSR, sleep, air/skin temp, etc.). So far, I'm not impressed with any of the options out there (Fitbit, Jawbone, Apple Watch, etc.). As far as I can tell, the only device that came even close was BodyMedia, which has also been discontinued.
Thanks!