Hello QS community,
I have an idea for a QS application platform and I'd like to hear your thoughts.
The idea is this:
There are several applications out there for connecting your data from multiple sources via APIs. This makes aggregating the data easy, but after connecting everything you end up with a limited set of tools/analyses. What if there was a place that made it easy to connect your data, but you could use analyses written by a community of other people. It would be like the Apple App Store but for personal data analytics – and you never give your data to the person who wrote the app.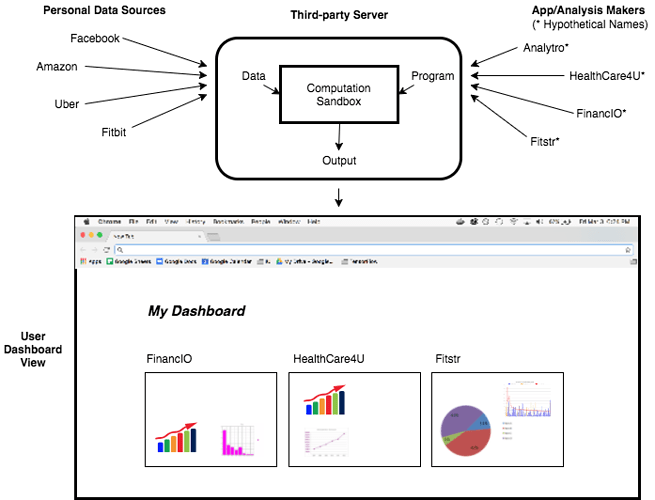 For example,
From the User's Perspective:
A user wants to find correlations between Fitbit and Uber. They go to this new website and connect those two sources. Then from the Store on that website, they look for apps published that does that.
From the Developer's Perspective:
A developer has been using the website for a while but there are no apps on the Store that analyze Facebook and Twitter data together. So she decides to write one. Using her own data in the proper format downloaded from the website, she writes a Python script that produces some output, making sure that the output fits a predetermined form (e.g. a JSON object with a Name and two integer arrays). Then she uploads her app to the website's Store. Now she can use here analysis whenever she wants, and other users can use it too (she could also charge other users, just like Apple's App Store). Even further, the output of her analysis can be used as INPUT to other developer's analyses.
What do you think?