Recently installed a Pi-hole on my home network, and I'm thoroughly enjoying the tool. But it struck me today that the Internet usage data being collected by this computer could be extremely useful for tracking my own behavior in general. And then simply graphing data points to see what becomes obvious.
Here is a screenshot of the "long-term data" that has been gathered so far from my device.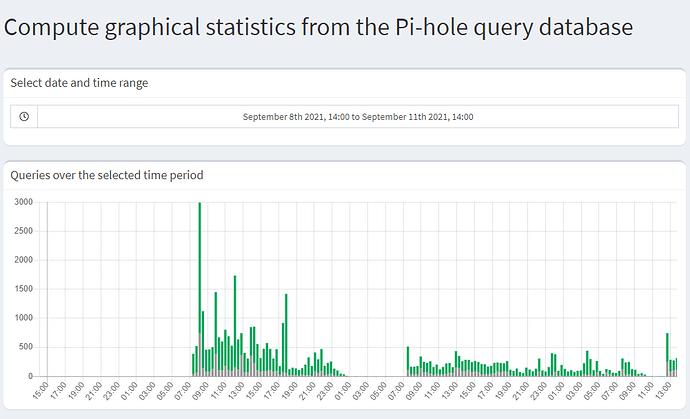 After doing more research into how the Pi-hole data is being stored, it seems that I could simply export a SQL DB and have access to granular information about when, where, why and how I visited certain websites. As well as the volume of requests, associated IPs and much more.
This post might as well be #001 for this interesting research project, as I suspect I'll be returning to the idea of using a Pi-hole DNS device for gathering (essentially) my entire lifestyle Online, and then analyzing the data for trends. If I'm correct, the potential(s) here is strong.
Thoughts?