A few months ago, Oura introduced a "New Sleep Staging Beta" algorithm for sleep stage detection. Their mistake was that they enabled it at the same time as the current algorithm, so you can compare the two in the the app.
That's what I did, and the results shocked me.
One one night, my deep sleep was 23 minutes according to the current algo, and 1h23m according to the Beta one. This is way out of the margin of error by an unimaginable margin.
Another night, 15 minutes vs. 1h5m.
It wasn't always this bad. Some other nights the new duration was within 20% of the old one. But the point is, there was no way to tell when the numbers would differ wildly. The duration of REM sleep was also pretty wildly fluctuating between the current and beta algorithms
The bigger point is that YEARS OF SLEEP TRACKING with Oura might be no more useful than common sense. Tweaking your diet or exercise or supplements then checking the app the next morning for how well your slept, is about as accurate as palm reading. Yet I've seen countless users boasting in the Oura FB users group about how they did this or that and had fantastic numbers the next morning. I hate to break it to you guys, but those numbers might as well be RANDOM.
Of course, you should not draw conclusions after one night. But who's to say that the old algorithm wasn't consistently wrong? It also claimed to have been "validated in sleep labs" and whatnot.
Detecting sleep stages from movement or bloodflow is just a hard problem. Without an EEG, it seems there's no good enough solution.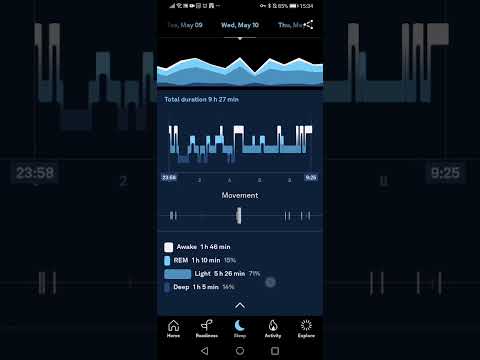 So if you think about paying for Oura's monthly subscription, I'd suggest thinking again.