As my wife is still a heavy user of her Zeo sleep monitor and the facilities provided by the Java viewer are not really up to what she needs, I have produced a new native viewer that provides more information than previously available.
I have been developing this on and off for a few months, as noted in this post.
I have had beta testing and advice, requests and suggestions from both my wife and @Jay_Aitchsee from here, and we feel that that application now provides facilities that make it more generally useful that any of the Java viewers available, such as 30 second histograms and different displays.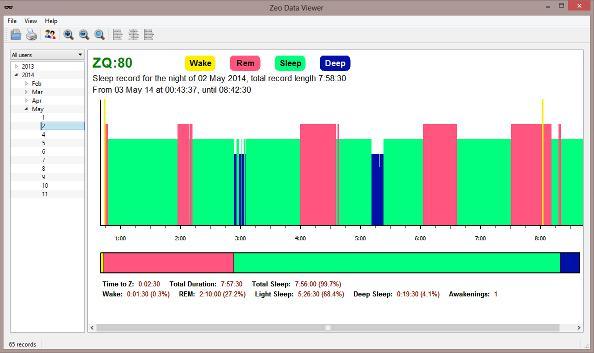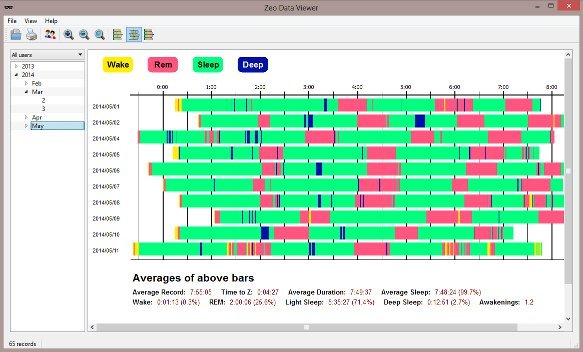 The application is available for both Mac OSX and Windows, and is available from my site:
http://www.alienrat.net/software/zeomonitor.html
Currently the documentation is not up to date, but there will be a quick start guide shortly and better documentation when I get the chance, although if you have used the Java viewer, the process and basic layout is similar.
Obviously any feedback would be welcome, as will details of any issues that you may encounter.